February 2018
FEBRUARY … A GREAT MONTH!
The month of February is a great month for several reasons:
It's our shortest month
It's the best time to look again at your New Year's Resolutions – and start again if you slipped.
It's time to look forward to spring
It's on the downhill side of the school year – time to renew your dedication to finishing all schoolwork for this year.
Although February is short, resolve to make good use of the winter days, while perhaps stuck indoors to prepare for a warm spring and a strong push to the final months of the school year 2018.
FEBRERO … ¡UN GRAN MES!
El mes de febrero es un gran mes por varias razones:
* Es nuestro mes más corto
* Es el mejor momento para mirar nuevamente sus Resoluciones de Año Nuevo y comenzar de nuevo si se resbaló.
* Es hora de esperar la primavera
* Está en el lado descendente del año escolar – es hora de renovar su dedicación para terminar todas las tareas escolares para este año.
Aunque febrero es corto, resuelva hacer un buen uso de los días de invierno, mientras que quizás se quede adentro para prepararse para una primavera cálida y un fuerte impulso para los meses finales del año escolar 2018.
FLORIDA GOOD NEWS
For our Florida students, we have exciting and long-awaited news.  The Florida legislature passed a bill that allows state students to dual enroll in college courses without paying tuition!  This was the way it used to be until just 4 years ago when the rules were changed and private school students were suddenly required to pay tuition fee while public school and homeschool students were not.  Well, after years of lobbying, many trips to Tallahassee, hours upon hours of talking with state senators and representatives, we were successful!  Beginning July 1, 2018, our students who qualify may enroll in college classes without paying tuition fees.  This is a great victory.
Most states in the US offer dual enrollment opportunities.  If your student has earned at least 12 high school credits and is interested in local dual enrollment, contact the school office for information.
BUENAS NOTICIAS DE LA FLORIDA
Para estudiantes de Florida, tenemos noticias emocionantes y largamente esperadas. ¡La legislatura de Florida aprobó un proyecto de ley que permite a los estudiantes estar inscritos en cursos universitarios sin pagar matrícula! Esta era la forma en que solía ser hasta hace apenas 4 años cuando se cambiaban las reglas y se exigía de repente a los estudiantes de escuelas privadas que pagaran el arancel de matrícula, mientras que los estudiantes de las escuelas públicas y las escuelas en casa no lo hicieron Bueno, después de años de cabildeo, muchos viajes a Tallahassee, horas y horas de conversación con representantes y representantes estatales, ¡tuvimos éxito! A partir del 1 de julio de 2018, nuestros estudiantes que califiquen pueden inscribir en clases universitarias sin pagar aranceles. Esta es una gran victoria.
La mayoría de los estados en los Estados Unidos ofrece oportunidades de inscripción. Si su estudiante ha obtenido al menos 12 créditos de la escuela secundaria y está interesado en la inscripción local, comuníquese con la oficina de la escuela para obtener más información.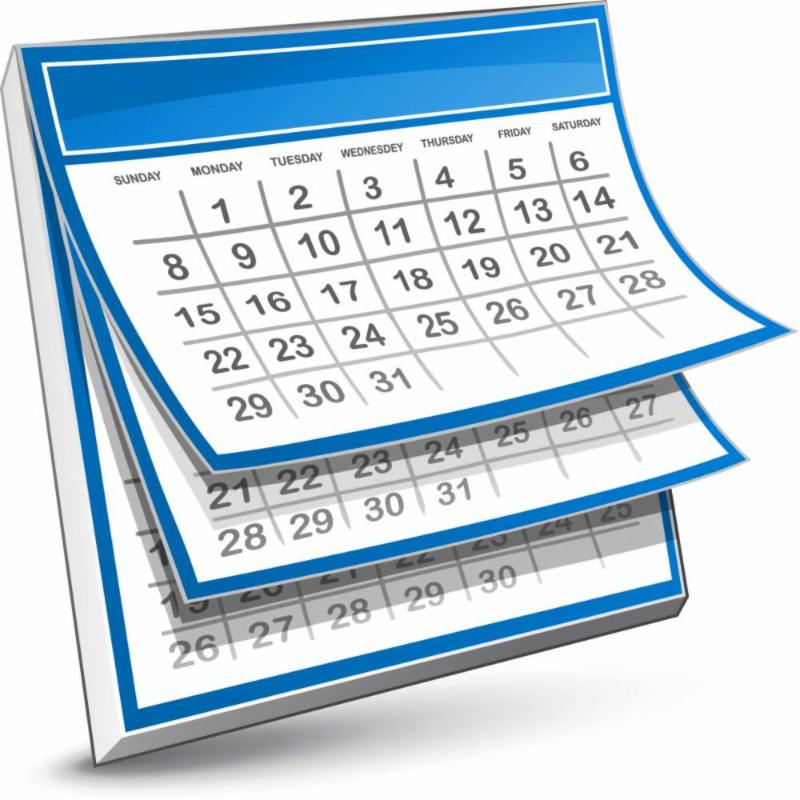 Calendar
February 15:  President's Day – school office closed
February 28:  End of Term 2 – term reports due in school office by March 5.
March 1:  Preparation for annual MAP testing begins.
March 1-31:  Choose the MAP testing dates for your child. (instructions will be emailed before March 1)
March 30 – April 6:  Easter/Spring Break.  School office closed
April 24-May11:  Map testing (Tuesday, Wednesday, and Thursdays only)
May 31:  End of Term 3
NOTE:  The school calendars are available for download on the TOPS website under
RESOURCES
.
15 de febrero: Día del Presidente – cierre de la oficina de la escuela
28 de febrero: fin del período 2: los informes de plazo se entregarán en la oficina de la escuela antes del 5 de marzo.
1 de marzo: comienza la preparación para las pruebas MAP anuales.
Del 1 al 31 de marzo: elija las fechas de las pruebas MAP para su hijo. (las instrucciones serán enviadas por correo electrónico antes del 1 de marzo)
Del 30 de marzo al 6 de abril: Semana Santa / Vacaciones de primavera. Oficina de la escuela cerrada
24 de abril-11 de mayo: Pruebas de mapas (martes, miércoles y jueves solamente)
31 de mayo: fin del trimestre 3
NOTA: Los calendarios escolares están disponibles para su descarga en TOPS sitio web bajo
RECURSOS
.
Joshua J. – grade 10 – Centennial, CO
Alaka'I G. – grade 9 – Honolulu, HI
Caleb H. – grade 10 – Morrow, GA
Joy Kate L. – grade 11 – Madison, LA
Anabela L. – grade 11 – Tijuana, Mexico
Nicolas L. – grade 4 – Coral Gables, FL
Miles B. – grade 10 – Greenwood Village, CO
Katie O. – grade 6 – Austin, TX
Andersen L. – grade 10 – Davison, MI
Nathan L. – grade 11 – Davison, MI
Stephen K. – grade 9 – Englewood, CO
Alma P. – grade 5 – Plasencia, Spain
February Quote:
The difference between school and life? In school, you're taught a lesson and then given a test. In life, you're given a test that teaches you a lesson. – Tom Bodett
Cita de febrero:
La diferencia entre la escuela y la vida? En la escuela, te enseñan una lección y luego te dan una prueba. En la vida, te dan una prueba que te enseña una lección. – Tom Bodett