December 2017
MERRY CHRISTMAS TO ALL FAMILIES OF THE OAKS PRIVATE SCHOOL
The staff and advisors at TOPS would like to wish you a blessed Christmas. This is a joyous time of year when we celebrate the birth of Jesus with special church services, presents given as a token of the gift of salvation and sharing blessings and love to family and friends.  We encourage you to seek ways to reach beyond your immediate circle of love and provide examples to your children of caring and sharing with others.  The Christmas season provides many wonderful opportunities to teach your children about giving and this is a lesson that is best learned at home.
In this time of Christmas gift-giving, we want to thank each of you for your gift to the staff of The Oaks Private School.  Yes, you have each given a truly great gift to us by allowing us to be a part of your child's educational life.  We are grateful for the trust you display each time you communicate with us.  In response to this trust, we again give you our assurance to fulfill our responsibilities with all earnestness and sincerity.
FELIZ NAVIDAD PARA TODAS LAS FAMILIAS DE LA ESCUELA PRIVADA DE OAKS
El personal y los asesores de TOPS desean desearle una feliz Navidad. Esta es una época alegre del año cuando celebramos el nacimiento de Jesús con servicios especiales de la iglesia, obsequios dados como una muestra del regalo de la salvación y compartiendo bendiciones y amor a familiares y amigos. Lo alentamos a buscar maneras de ir más allá de su círculo de amor inmediato y dar ejemplos a sus hijos sobre el cuidado y el intercambio con los demás. La temporada de Navidad ofrece muchas oportunidades maravillosas para enseñar a sus hijos sobre dar y esta es una lección que se aprende mejor en casa.
En este tiempo de regalos de Navidad, queremos agradecer a cada uno de ustedes por su regalo al personal de The Oaks Private School. Sí, cada uno de ustedes nos ha dado un gran regalo al permitirnos ser parte de la vida educativa de su hijo. Agradecemos la confianza que muestra cada vez que se comunica con nosotros. En respuesta a esta confianza, nuevamente le damos nuestra seguridad para cumplir con nuestras responsabilidades con toda seriedad y sinceridad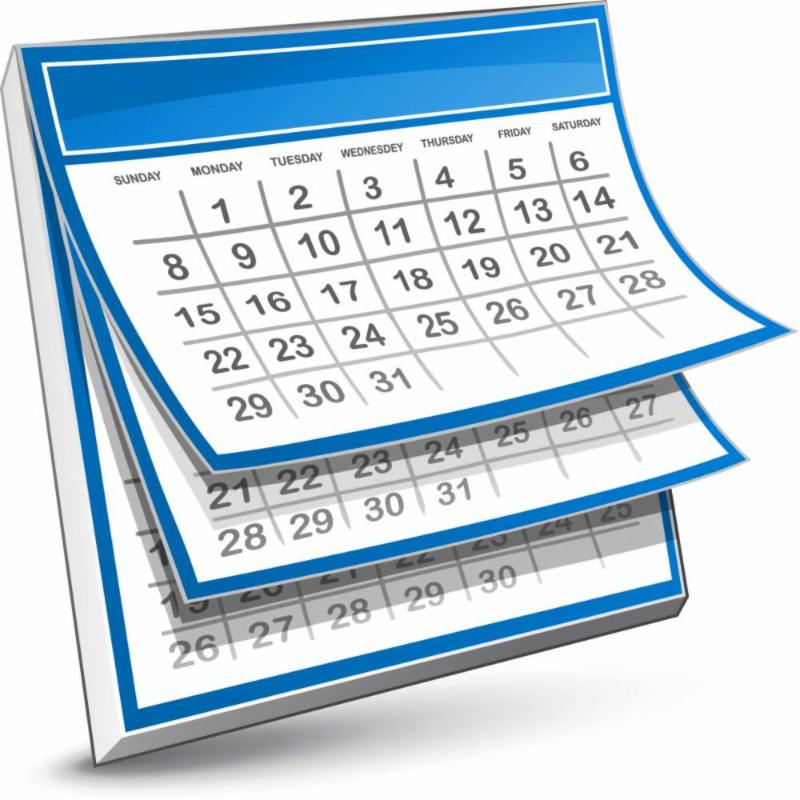 Calendar
December 5: Term 1 is finished.  Please send all reports to the school office by December 5.
December 21-January 5: Christmas/New Year's Holiday – TOPS Office is closed
January 8:  School office open after Holidays
January 25:  Martin Luther King, Jr Birthday – TOPS Office is closed.
NOTE:  The school calendars are available for download on the TOPS website under
RESOURCES
.
5 de diciembre: el término 1 está terminado. Por favor envíe todos los informes a la oficina de la escuela antes del 5 de diciembre.
21 de diciembre-5 de enero: Navidad / Año Nuevo de vacaciones: la oficina TOPS está cerrada
8 de enero: Oficina de la escuela abierta después de las vacaciones
25 de enero: Martin Luther King, Jr. Cumpleaños – La oficina TOPS está cerrada
NOTA: Los calendarios escolares están disponibles para su descarga en TOPS sitio web bajo
RECURSOS
.
WELCOME TO NEW STUDENTS
Helen F. – grade 6 – Clemmons, NC
Leighanna G. – grade 6 – Myrtle Beach, SC
Jean Piere B. – grade 11 – Panama City – Panama, Central America
Stephanie B. – grade 11 – Panama City – Panama, Central America
Andreea M. – grade 7 – Bucharest, Romania
Honraré la Navidad en mi corazón y trataré de guardarla todo el año. ~ Charles Dickens