November 2017
We enjoyed this testimony for a Mom who was homeschooled and is now schooling her children at home.
I am a second-generation homeschooler. I really wasn't sure if I would homeschool. Not because I hated my childhood, and it's not because I was worried about socialization (insert eye roll). I wasn't sure if I had the strength to do it. I knew the amount of time, effort, and heart my mother put into educating my siblings and me, and I wasn't sure I could do what she did as well as she did it.
From the world's view, my parents were not qualified to teach. My father never attended college, and my mother was a college dropout. Some would say this was a recipe for disaster. In fact, many did say that!
My mother decided to start homeschooling after months of watching me come home crying from school. Knowing absolutely nothing about homeschooling, she took the plunge and withdrew me from public school. She threw herself into learning everything she could about homeschooling. She researched, planned, and met other homeschoolers. She quickly realized that she could give me so much more than I had been getting at my Christian school. We spent the early years doing unit studies. We read books, did crafts, and experimented with new foods that went along with whatever we were studying.
I was homeschooled from 1st grade all the way through high school. Because of homeschooling, I did not have the same kind of childhood as most other children. I wasn't stuck in a classroom, reading out of a stuffy textbook; I was diving into real life experiences!
I met with the director of the Washington State Patrol Crime Lab and listened to him speak personally to our co-op.
I learned Spanish from a missionary who was fluent. (Not only did I learn a new language, but I heard some amazing stories as well.)
I traveled the country with my family.
I didn't just learn about the Civil War, but I stood on some of the most famous battle sites.
I was able to pursue my love of dance and go on to win first place at a national dance competition.
My father taught me how to run the family business right alongside him.
Is this what my children's homeschool experience will look like? No, it will be different. One of the greatest things about homeschooling is that it frees you to pursue what your child is interested in, what your child is craving to learn. Every homeschooling journey is different and at its own pace. That is what makes it beautiful. ~ excerpted from Hip Homeschool Moms
PERSONAL HIGH SCHOOL PLANS
We recently attended the annual meeting of our accrediting agency Florida Coalition of Christian Private Schools where we received updated information about legislative activities, Bright Futures changes and lots of ideas for apprenticeship programs.  One of the topics focused upon was early preparation for our college-bound students through a Personal High School Plan.
While we already work closely with students who want to go to college, this Personal High School Plan is a more formalized and detailed plan that will ensure nothing is overlooked in your student's progress toward acceptance at the college of their choice.  We have mailed the plan package to students in 8th  through 12th this year but if your student has not received a copy, please contact the school.
In the meantime, seniors and juniors should look at this checklist and contact TOPS if they are behind in any area:
FOR SENIORS:
By now you should have taken the ACT and/or SAT.  If not, hurry to register for the December or January test session.
Request letters of recommendation from coaches, pastors, community service supervisors, teachers, family and friends who know your work and study ethic.
If your college choice requires an essay for admission, work diligently … writing 2-3 drafts.  Have teachers/family review it.
Refine your Academic Resume.  If you haven't started your resume, please call the school office for assistance and a sample resume.
During November or December, submit all components of your college application to the colleges you hope to attend.
Research financial aid and scholarship possibilities.
Keep your grades up!!  Stay on track – attempt to complete all courses by May 25 if you wish to begin college in August/September 2018.
FOR JUNIORS:
Register to take the SAT and/or ACT by spring 2018.  If you do not take either the SAT or ACT, you will be required to take the Measure of Academic Progress in April. (MAP doesn't apply towards college entrance.)
Make sure you have taken two years (preferably 3 years) of a foreign language.
Consider taking a dual enrollment course.  You must have a 3.0 GPA to apply.
Continue researching colleges.  Visit a few campuses in person.  Set up appointments for a tour.
Take courses at the highest level you can handle.
Keep your grades up – 3.5 or better is recommended.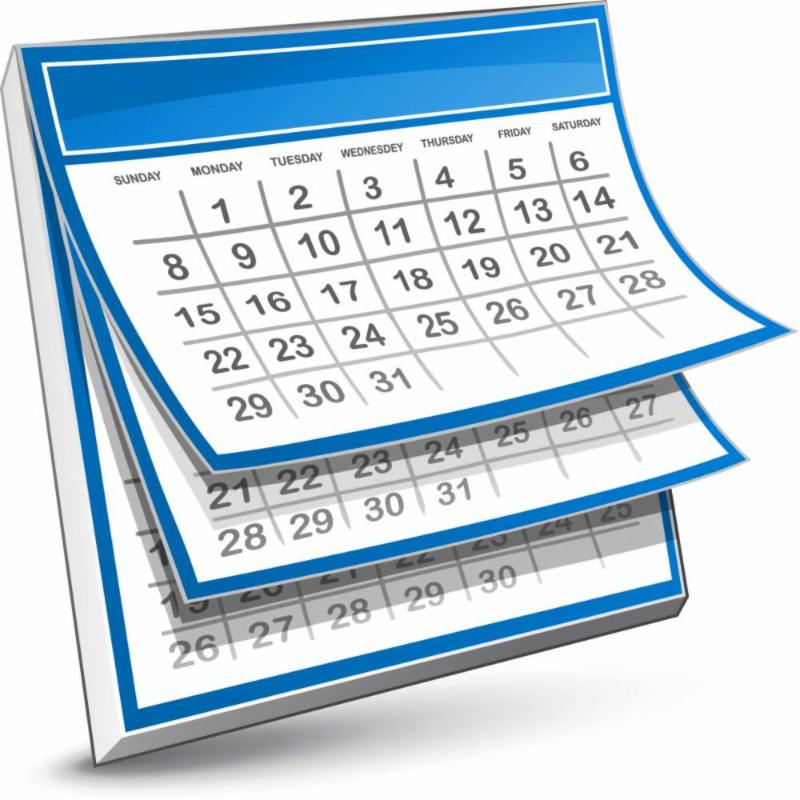 Calendar
November 10:  Veteran's Day (observed) – TOPS office closed
November 20-24:  Thanksgiving Week – TOPS office closed
November 30: Term 1 is finished.  Please send all reports to the school office by December 5.
December 21-January 5: Christmas/New Year's Holiday – TOPS Office is closed
January 8:  School office open after Holidays
NOTE:  The school calendars are available for download on the TOPS website under
RESOURCES
.
10 de noviembre: Día de los Veteranos (observado) – Cierre la oficina de TOPS
20-24 de noviembre: Semana de Acción de Gracias – Cierre de la oficina de TOPS
30 de noviembre: el término 1 está terminado. Por favor envíe todos los informes a la oficina de la escuela antes del 5 de diciembre.
21 de diciembre-5 de enero: Navidad / Año Nuevo de vacaciones: la oficina TOPS está cerrada
8 de enero: Oficina de la escuela abierta después de las vacacione
NOTA: Los calendarios escolares están disponibles para su descarga en TOPS sitio web bajo
RECURSOS
.
WELCOME TO NEW STUDENTS
Michael V – Grade 7 – Denville, NJ
Matthew – Grade 8 – Denville, NJ
Radharani H – Grade 10 – Carl Junction, MO
"The true test of character is not how much we know how to do, but how we behave when we don't know what to do."
~ John Holt