October 2017
Homeschoolers get more sleep, may be better prepared to learn
A study of a few thousand students found that homeschoolers get more sleep than students at traditional public and private schools. What are the consequences? It may be that home-schooled students are better prepared to learn on a daily basis because they get more sleep, researchers said.
The study was conducted by researchers at National Jewish Health in Denver, who studied the sleep patterns of 2,612 students, including nearly 500 homeschoolers. Home-schooled adolescents slept an average of 1 1/2 hours more per night than students in brick-and-mortar private and public schools. Students in the traditional schools started class, on average, 18 minutes before the home-schooled kids, on average, got up in the morning.
Sleep researchers
have said for years
that teenagers have different biorhythms than younger and older people, and have a hard time going to bed before 11 p.m. Then they have to get up early to get to high school, which often starts well before 7:30. As a result, the majority of teens don't get the 8 1/2 to 9 1/2 hours of sleep that experts say they should, according to the
National Sleep Foundation
. Meanwhile, elementary school students, who can fall asleep earlier, generally start class later than high school students. As a result, a growing number of school systems in the Washington area and beyond
are considering
starting high school later.
"We have a school system that is set up so that the youngest children, who are awake very early in the morning, start school latest, and our adolescents, who need sleep the most, are being asked to wake up and go to school at a time when their brains should physiologically be asleep," Lisa Meltzer, a sleep psychologist and lead author of the study, was quoted as
saying in this article
on the National Jewish Health Web site.
"Adolescents need nine hours of sleep a night and if they're only getting seven hours, on average, by the end of the week they are a full ten hours of sleep behind schedule," she was quoted as saying, "and that impacts every aspect of functioning."
Homeschoolers obtener más sueño, puede estar mejor preparado para aprender
Un estudio de unos cuantos miles de estudiantes encontró que los estudiantes en casa duermen más que los estudiantes en las escuelas públicas y privadas tradicionales. ¿Cuáles son las consecuencias? Puede ser que los estudiantes de educación en el hogar estén mejor preparados para aprender a diario porque tienen más sueño, dijeron los investigadores.
El estudio fue realizado por investigadores de National Jewish Health en Denver, quien estudió los patrones de sueño de 2.612 estudiantes, incluyendo a casi 500 homeschoolers. Los adolescentes escolarizados en casa dormían un promedio de 1 1/2 horas más por noche que los estudiantes en las escuelas privadas y públicas de ladrillo y mortero. Los estudiantes de las escuelas tradicionales comenzaron la clase, por término medio, 18 minutos antes de que los niños escolarizados, en promedio, se levantaran por la mañana.
Los investigadores del sueño han dicho durante años que los adolescentes tienen diferentes biorritmos que los jóvenes y las personas mayores, y tienen dificultades para ir a la cama antes de las 11 p.m. Luego tienen que levantarse temprano para llegar a la escuela secundaria, que a menudo comienza bien antes de las 7:30. Como resultado, la mayoría de los adolescentes no obtienen las 8 1/2 a 9 1/2 horas de sueño que los expertos dicen que deberían, de acuerdo con la Fundación Nacional del Sueño. Mientras tanto, los estudiantes de la escuela primaria, que pueden quedarse dormidos antes, generalmente comienzan la clase más tarde que los estudiantes de secundaria. Como resultado, un número creciente de sistemas escolares en el área de Washington y más allá están considerando comenzar la escuela secundaria más tarde.
"Tenemos un sistema escolar que se establece para que los niños más pequeños, que están despiertos muy temprano en la mañana, empiezan la escuela más tarde, y nuestros adolescentes, que necesitan dormir más, se les pide que se despierten y van a la escuela en un momento en el que sus cerebros deben estar fisiológicamente dormidos ", dijo Lisa Meltzer, psicóloga del sueño y principal autor del estudio, en el artículo de la página web del National Jewish Health.
"Los adolescentes necesitan dormir nueve horas por noche y si sólo están recibiendo siete horas, en promedio, para el final de la semana son diez horas completas de sueño después del horario", dijo, "y eso afecta cada aspecto del funcionamiento
ANNUAL FCCPSA MEETING
We are excited to be attending our annual meeting at Bok Tower on October 27 and 28.  This gathering of Private Christian Schools accredited by the Florida Coalition of Christian Private Schools Association (FCCPS) is always an informative and educational time for all the staff.  We renew friendships, learn of any changes in homeschooling laws throughout the nation, and share hints on presenting better school services to the most important people — you, our school families.
REUNIÓN ANUAL DE FCCPSA
Estamos emocionados de asistir a nuestra reunión anual en Bok Tower los días 27 y 28 de octubre. Esta reunión de Escuelas Cristianas Privadas acreditadas por la Coalición de la Florida de la Asociación Cristiana de Escuelas Privadas (FCCPS) es siempre un tiempo informativo y educativo para todo el personal. Renovamos amistades, aprendemos de cualquier cambio en las leyes de educación en el hogar en toda la nación, y compartimos consejos sobre la presentación de mejores servicios escolares a las personas más importantes – usted, nuestras familias de la escuela
INTENT TO HOMESCHOOL FORMS
… for a few families …
In a few of the states where our families live, the guidelines for homeschooling require that an annual Intent to Homeschool form be submitted.  If you live in a state other than Florida, please visit the TOPS website to check your state homeschooling requirements to see if this applies to you (
click here
).  You may also call the school at 1-386-935-1352 for help in submitting the form and any other paperwork that might be required.
INTENCIÓN A FORMAS HOMESCHOOL
… para unas pocas familias …
En algunos de los estados donde viven nuestras familias, las pautas para la educación en el hogar requieren que se envíe un formulario anual de Intención a Homeschool. Si vive en un estado distinto de Florida, visite el sitio web de TOPS para revisar sus requisitos estatales de educación en el hogar para ver si esto se aplica a usted (
haga clic aquí
). También puede llamar a la escuela al 1-386-935-1352 para obtener ayuda en la presentación del formulario y cualquier otro documento que pueda ser requerido.
PSAT, SAT, ACT
Time to register for PSAT and SAT or ACT tests.  Students in 11th grade should seriously consider taking the test to get an idea of where their skills need strengthening.   12th graders are required to take SAT or ACT unless they have valid reasons to be excused.  Call the school office for more information.
PSAT y SAT o ACT
Es hora de registrarse para las pruebas PSAT y SAT o ACT. Los estudiantes en el 11º grado deben considerar seriamente tomar la prueba para tener una idea de dónde deben fortalecerse sus habilidades. Los estudiantes de 12º grado deben tomar SAT o ACT a menos que tengan razones válidas para ser excusados. Llame a la oficina de la escuela para más información.
A HOMESCHOOLER'S Daily Survival Kit
Toothpick – to remind you to pick out the good qualities in others (Matt. 7:1)
Rubber band – to remind you to be flexible as things might not always go the way you want, but it will work out (Romans 8:28)
Band-Aid – To remind you to heal hurt feelings, yours or someone else's (Col 3:12-14)
Pencil – To remind you to list your blessings every day (Eph 1:3)
Eraser – to remind you that everyone makes mistakes, and it's okay (Gen 50:15-21)
Chewing gum – to remind you to stick with it and you can accomplish anything with Jesus (Phil 4:13)
Mint – to remind you that you are worth a mint to your Heavenly Father (John 3:16-17)
Candy Kiss – to remind you that everyone needs a kiss or hug every day. (1 John 4:7)
Tea Bag (herbal)- to remind you to relax daily and go over that list of God's blessings (Thess 5:18)
KIT de SUPERVIVENCIA DIARIA de HOMESCHOOLER'S
Palillo de dientes – para recordarle que elija las buenas cualidades en los demás (Mateo 7: 1)
Goma banda – para recordarle a ser flexible, ya que las cosas no siempre van de la manera que desee, pero funcionará (Romanos 8:28)
Band-Aid – Para recordarle que debe curar los sentimientos heridos, los suyos o los de otra persona (Col 3: 12-14)
Lápiz – Para recordarle que liste sus bendiciones todos los días (Ef 1: 3)
Goma de borrar – para recordarle que todo el mundo comete errores, y está bien (Gen 50: 15-21)
Goma de mascar – para recordarle que se pegue con ella y usted puede lograr cualquier cosa con Jesús (Phil 4:13)
Menta – para recordarle que usted vale una menta a su Padre Celestial (Juan 3: 16-17)
Candy Kiss – para recordarle que todo el mundo necesita un beso o un abrazo todos los días. (1 Juan 4: 7)
La bolsa de té (hierbas) – para recordarle que debe relajarse todos los días y repasar esa lista de las bendiciones de Dios (Tesalonicenses 5:18)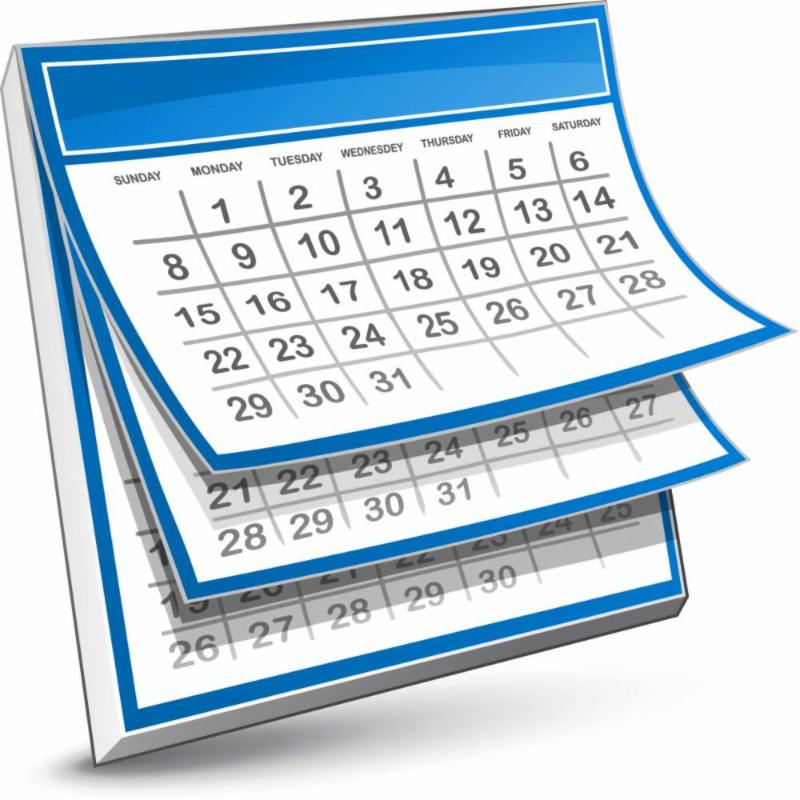 Calendar
October 27 & 28:  Annual Private School Workshop – School closed on Friday
November 10:  Veteran's Day (observed) – TOPS office closed
November 20-24:  Thanksgiving Week – TOPS office closed
 NOTE:  The school calendars are available for download on the TOPS website under
RESOURCES
.
27 y 28 de octubre: Taller Anual de Escuela Privada – Escuela cerrada el viernes
10 de noviembre: Día de los Veteranos (observado) – oficina TOPS cerrada
Noviembre 20-24: Semana de Acción de Gracias – Oficina TOPS cerrada
NOTA: Los calendarios escolares están disponibles para su descarga en TOPS sitio web bajo
RECURSOS
.
WELCOME TO NEW STUDENTS
Adrian O – 5 – Rochester, New York
Christina B – 10 – Cary, North Carolina
Leeani S – 6 – Wellington, Florida
Troy C – 8 – Elk Grove, California
Samantha H – 6 – Camden, North Carolina
Hailey G – 8 – Haymarket, Virginia
Larisa H – 8 – Palm Beach, Florida
Valentina W – 8 – Banos, Ecuador
Amir A – 12 – Amman, Jordan
Dominic D – 8 – Santa Ana, California
John S – 3 – Clearwater, Florida
Angel L – 12 – Doral, Florida
Julia P – 3 – Hanscom Air Force Base, Massachusetts
Aster A – 1 – Madrid, Spain
Uriel L – 1 – Tarragona, Spain
Ian P – 12 – Quito, Ecuador
Ignacio P – 2 – Valencia, Spain
Luis P – 8 – Valencia, Spain
Maria P – 4 – Valencia, Spain
Raquel P – 5 – Valencia, Spain
Paula Q – 2 – Dubai, United Arab Emirates
Salem R – 11 – Sequoia, Spain
Luna V – 3 – Madrid, Spain
Arkin M – Dover, Maryland & Abu Dhabi
Michael W – 8 – Van Nuys, California
Gretchen L – 8 – Winston Salem, North Carolina
Maria M – 12 – Madrid, Srin
Education is learning what you didn't even know you didn't know. ~ unknown